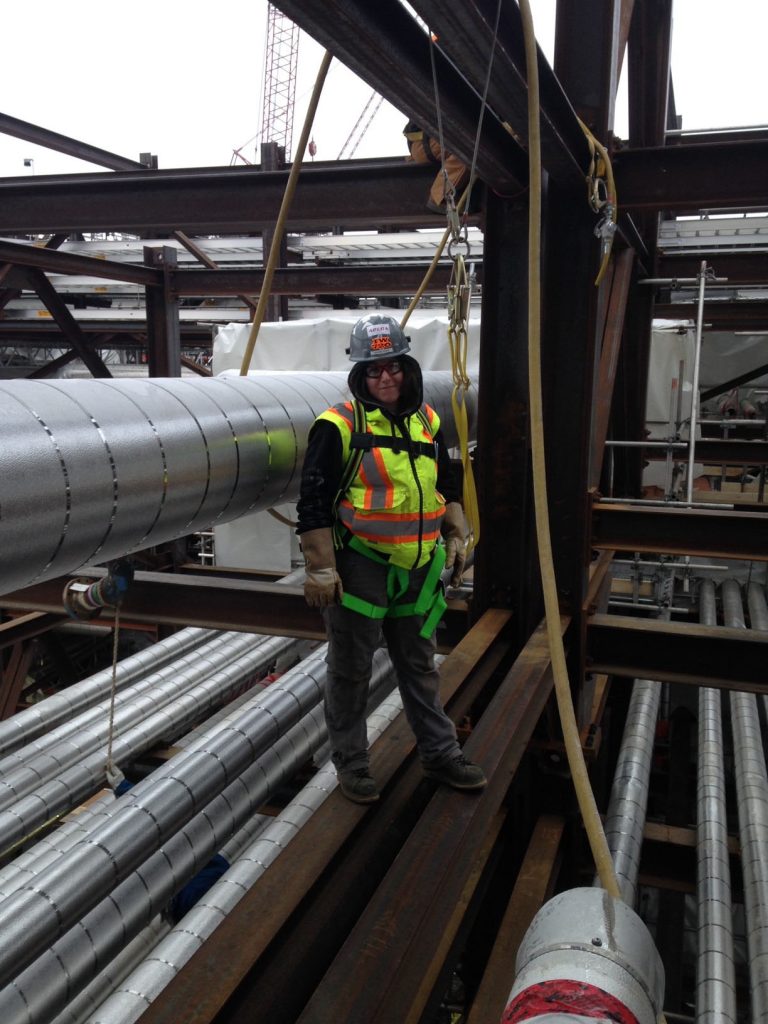 Angela Allen
Red Seal journeyperson concrete/cement finisher, member of the LIUNA Construction and General Workers' Union, Local 92. First woman concrete/cement finisher in the City of Calgary sidewalk division. Chair of Build Together Alberta.
Aisha Amin
Journeyperson welder; she contributed her welding skills to the festival community for many years by producing large frames for the annual Cariwest street parade.
Delanee Daviau
Red Seal journeyperson welder; member of Ironworkers Local 720; one of the original members of Build Together Alberta.
Vicki Gillingham
Vicki Gillingham is an Indigenous woman and union activist who works as a process operator at Suncor.
Angela Grandbois
Dene Albertan and journeyperson with over 10 years of experience as a pipefitter-steamfitter; member of UA Local 488; recently completed her certification in Power Engineering.
Siobhan Mangal
Apprentice in the Operative Plasterers' and Cement Masons' International Association, Local 222 and apprentice with the Heat & Frost Insulators & Allied Workers, Local 110.
Alanna Marklund
Journeyperson welder, member of UA Local 488; UA Canada, national manager for youth, diversity, and Indigenous relations.
Robyn Schaapman
Robyn Schaapman is a journeyperson electrician dedicated to involving more women in skilled trades.
Doreen Wabasca
First woman hired by the City of Edmonton in a road construction job; foreperson for the City; truck driver.