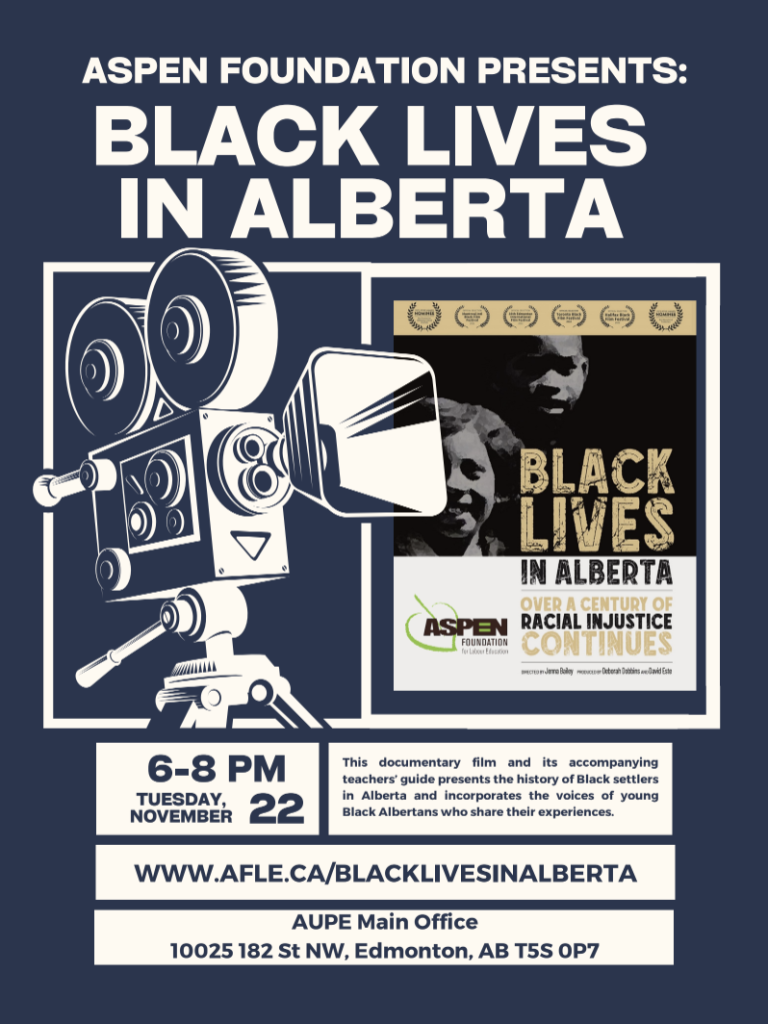 The Aspen Foundation for Labour Education is pleased to host a film premiere of "BLACK LIVES IN ALBERTA: OVER A CENTURY OF RACIAL INJUSTICE CONTINUES" on Tuesday, November 22nd from 6:00 p.m. to 8:00 p.m. at 10025 182 St NW (AUPE Main Office).
Please join us for a lovely evening, agenda as follows:
– Reception: Appetizers and Wine Bar
– Introductions and Welcome
– Origin of Film
– Film Screening
– Panel Discussion
– Q and A
– Conclusion & Reception
Admission is free. RSVP Here, FB event Here
Please share with you networks.
About the film:
The documentary tells the story of five generations of Black Albertans and their experiences of discrimination living on the Canadian Prairies. Descendants of a large wave of African American immigrants who moved to Alberta and Saskatchewan in the early 20th Century to escape racism and persecution in the United States candidly share their family histories and discuss how their racial identities have shaped their experiences of living in Alberta.
~On behalf of Aspen Foundation of Labour Education