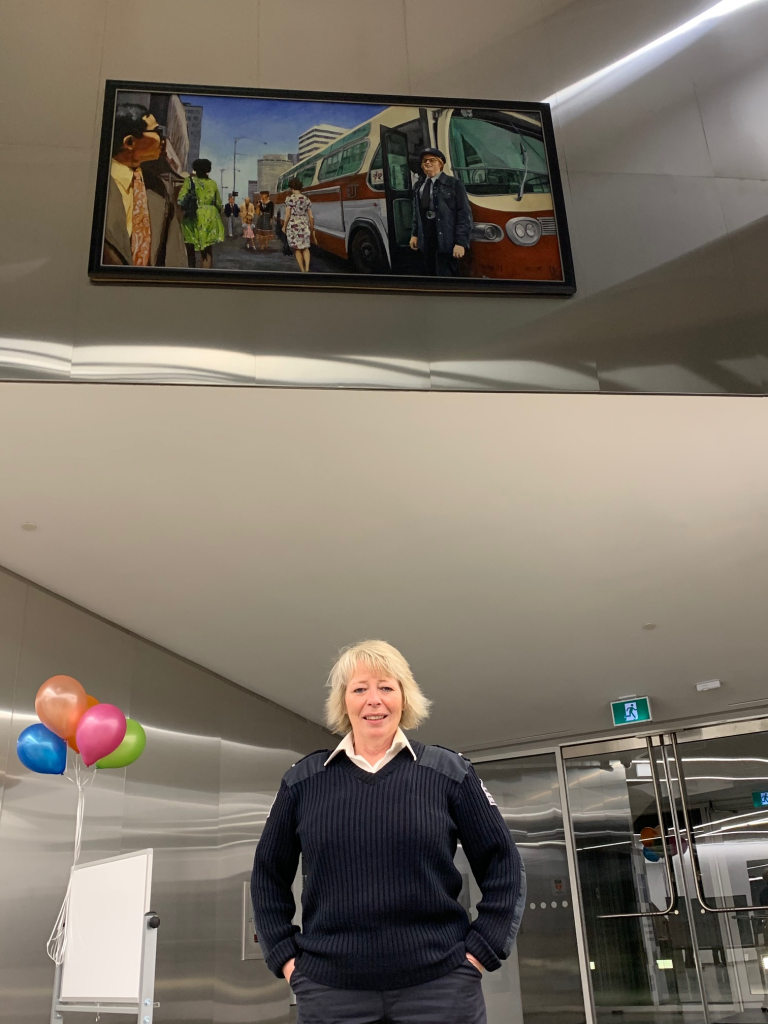 The Kathleen Andrews Transit Garage, honouring Edmonton's first woman transit operator, was inaugurated on February 9 with its first departing bus. The inaugural bus was operated by a woman transit operator, Debbie Niebergal. Lisa Andrews, the daughter of Kathleen Andrews, attended to celebrate this important moment. Lisa Andrews has also been a transit operator and is now an instructor with Edmonton Transit System (ETS). Lisa Andrews' advocacy was instrumental in the ETS decision to name the new transit garage in honour of her mother's historic achievement.
ALHI had supported Lisa Andrews' proposal to the City of Edmonton that the new transit garage be named in honour of Kathleen Andrews. And ALHI representatives were in attendance at the early morning departure of the inaugural bus.
For information about Kathleen Andrews and for the transcript of ALHI's interview with Lisa Andrews, click here.