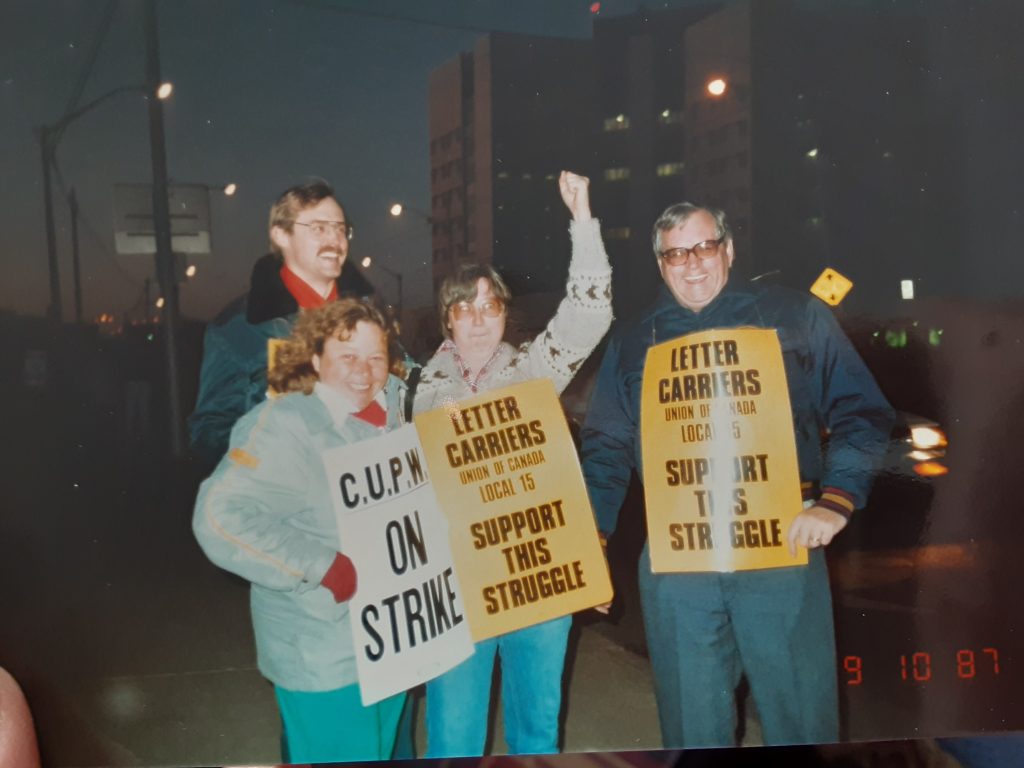 1938-2021
Bill MacDonald passed away in Edmonton February 19. Bill's career as a letter carrier spanned 4 decades, and he was a leader of the Letter Carriers Union of Canada Local 15, and the Canadian Union of Postal Workers Edmonton Local.
Bill MacDonald worked as a railway mail clerk in the 1950's, sorting mail on the train between Calgary and Revelstoke. As a letter carrier in Edmonton in 1965, he attended a meeting of Local 15 and was part of an effort to have the local join the escalating national strike, led by locals of both unions (then associations) in Montreal, Toronto, and Vancouver. He was ruled out of order, and then went out to Audrey's Books and bought a copy of Bourinot's Rules of Order. Ten years later, Bill was President of Local 15.
Bill continued on the Local 15 Executive through the 1980s, and when the merger of the unions approached in 1989, served on the Merger Committee and Joint Local Bylaws Committee in Edmonton (uniquely). Afterwards, Bill served on the CUPW Prairie Region Disciplinary Committee, until his retirement in the early 1990s. After that, he continued to be active as a lifetime member, organizing the Local Retirees Committee with his friend Larry Jones from then-Station "M" and his partner, Sandy MacDonald (an activist in her own right and long-time CUPW shop steward, who led the 1974 wildcat in Edmonton over the pay rate for the new classification (coders).
Bill MacDonald was a life-long trade unionist and activist, and he will be sorely missed.
–Greg McMaster, CUPW, February 26, 2021