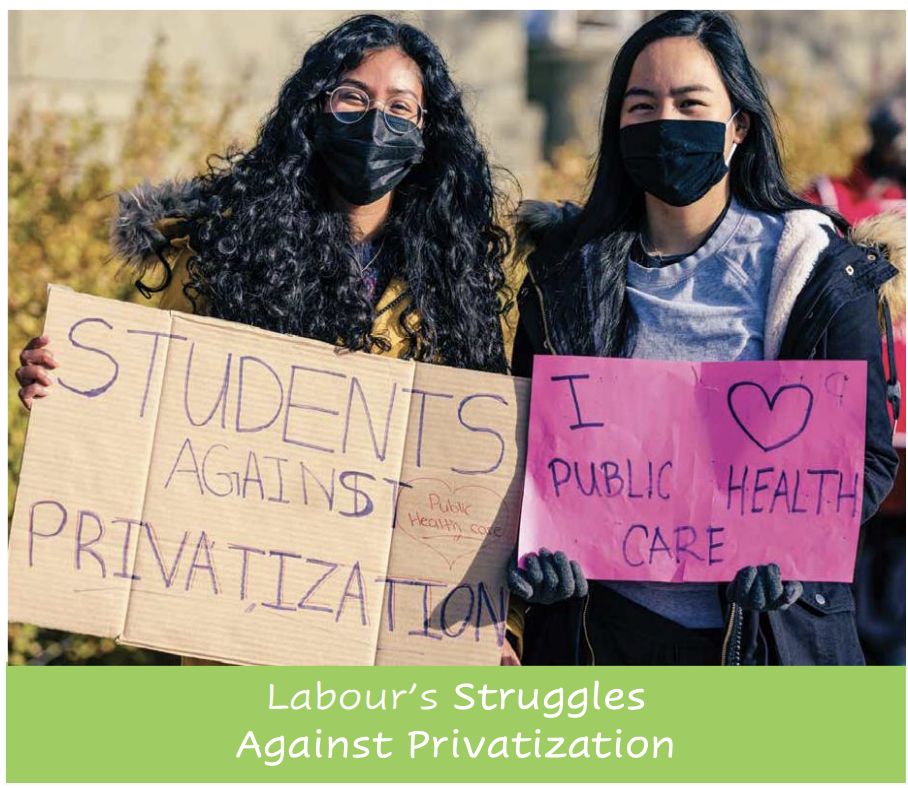 The theme for ALHI's 2023 calendar is "Labour's Struggles Against Privatization." Over the years, conservative governments in Alberta have privatized everything from liquor stores and Alberta Government Telephones to medical laboratories and surgical units. Apart from wanting to enrich their wealthy donors, their goal has been to weaken the overall trade union movement by reducing its public wing. The trade union movement has fought against efforts to reduce public services and to attack the rights of unionized workers in the public service. Our calendar provides an overview of both the conservative propaganda against public services and the trade union movement's responses, and then specific examples of the privatizations and their impacts on both the public and public sector workers.
The ALHI Calendar is more than just a calendar. It is a readable and condensed, but highly-accurate history of trade unionism and workers' struggles in Alberta. But it is also a top source of income for our 23-year-old Institute. Revenue from the annual sale of the calendar allows us to continue documenting, preserving and disseminating the stories that tell how working people have built and work through their unions to lead the fight for political, social, and economic democracy to the benefit of all working people in Alberta. While we receive some financial support from such other sources as grants from different levels of government, as well as arts and heritage councils, we rely on unions such as yours for our major source of funding.
For this reason, we hope that you and your organization continue to purchase and distribute these calendars to your members. They have proven to be an invaluable source of information about working people and their history, and the 2023 Issue is a particularly timely addition to this tradition.
The order form is here.