The Alberta Labour History Institute Calendar, 2021
Pandemics and the Working Class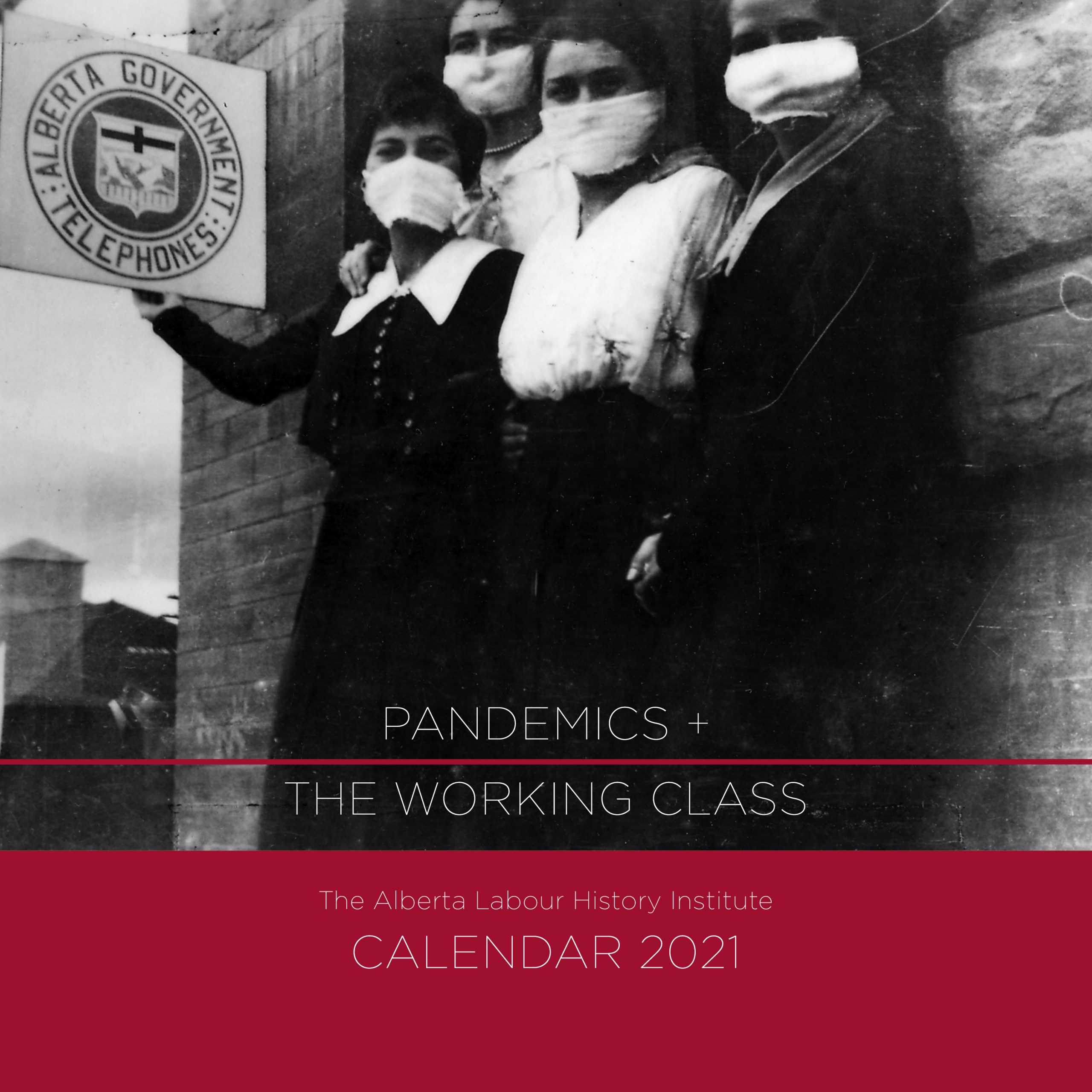 The Alberta Labour History Institute calendar for 2021 recounts the stories of working people during the ongoing COVID-19 pandemic that resulted in lockdowns and new struggles for working people during 2020. It tells those stories in the context of earlier pandemics and epidemics and their impacts both on workers' lives and workers' struggles for social justice.
From the Black Death of the 1300s, to the Spanish flu a century ago, to the polio epidemic of the 1950s, to the AIDS pandemic of the 1980s, and finally our current pandemic, the calendar explores how pandemic tragedies can be converted into workers' long-term social gains.
The ALHI Calendar is more than a calendar. It is a readable and condensed but highly accurate history of trade unionism and workers' struggles in Alberta. It is also the top sources of income for ALHI as it goes about its work of doing oral histories of Alberta working people and documenting in various way the struggles of working people to build unions and to fight for political, social, and economic democracy for the people of Alberta.
Download the order form here.