The Alberta Labour History Institute Calendar, 2022
Labour's Defence of Public Services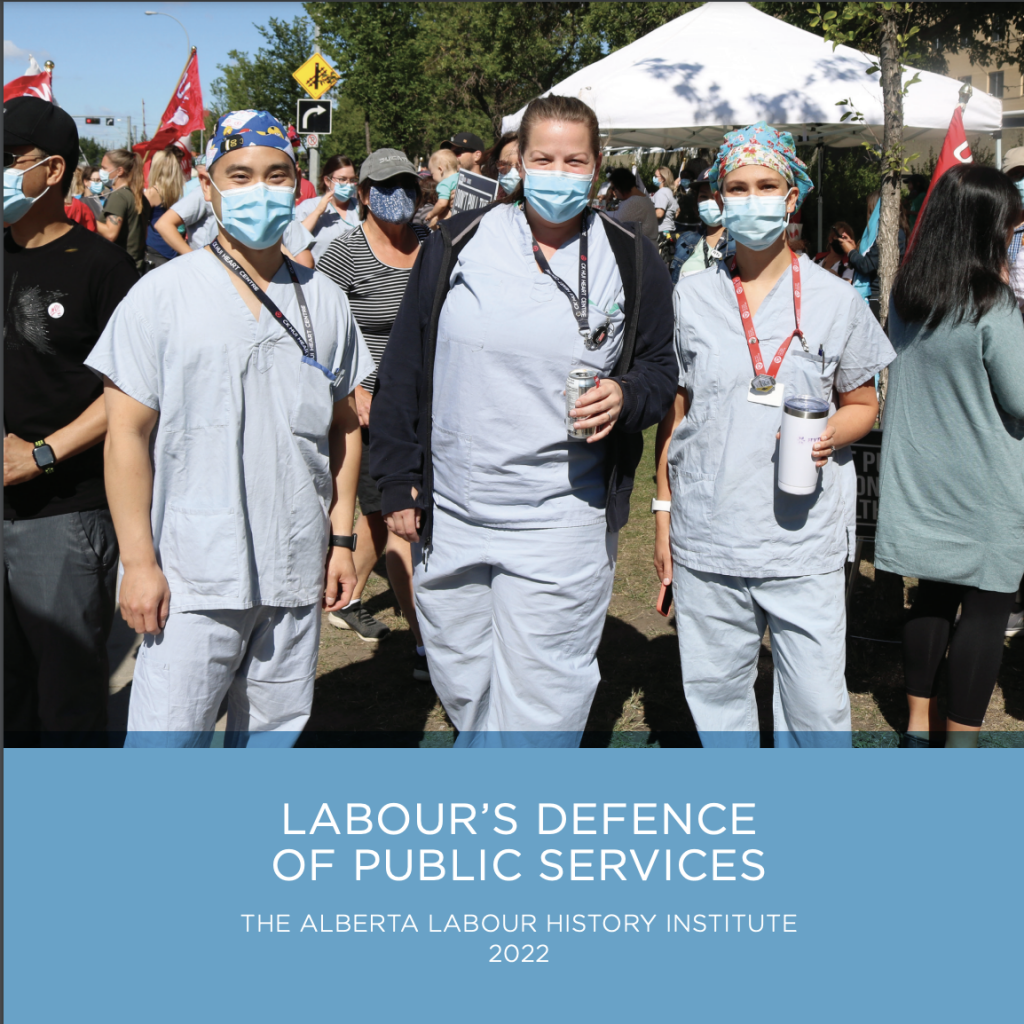 The 2022 ALHI calendar has the theme "Labour's Defence of Public Services." The calendar traces labour's campaigns to get various public services implemented and then to defend them against efforts by austerity-minded governments to either reduce services and/or reduce the pay and benefits of workers who deliver these services. We begin with labour's struggles to get governments to legislate social guarantees from the Depression onwards. We survey labour's successes after World War II and then outline the massive conservative efforts to roll back social advances after 1980 and labour's resistance to such efforts. We analyze the Ralph Klein years when a Tory government assaulted social programs and trade unionism, and labour's reaction. Then we assess the recent efforts by Jason Kenney to impose severe austerity measures and privatization of service delivery, along with labour's organized resistance to an anti-social agenda.
The ALHI Calendar is more than a calendar. It is a readable and condensed but highly accurate history of trade unionism and workers' struggles in Alberta. It is also the top sources of income for ALHI as it goes about its work of doing oral histories of Alberta working people and documenting in various way the struggles of working people to build unions and to fight for political, social, and economic democracy for the people of Alberta.
Download the order form here.